We have put together some information that we hope you will find helpful about our water system in Monroeville.  We've got information and activities for all ages so look around and have fun! If there is something else you would like to see on our site, please use our feedback page to let us know how we can make improvements for you!
History of Monroeville Water Works

The Monroeville Water Works and Sewer Board was incorporated on August 22, 1945. The prime objective for incorporation was, and still is, to maintain, acquire, construct, operate, improve, and extend a water works plant or plants and system or systems in the City of Monroeville Alabama, and in the territory surrounding the city.  LEARN MORE
Water Conservation Facts

Water is vital to our existence.  Can you save water?  LEARN MORE!
Interesting Water Facts

There are a lot of neat facts about H2O.  Check your knowledge to see how much you know. LEARN MORE!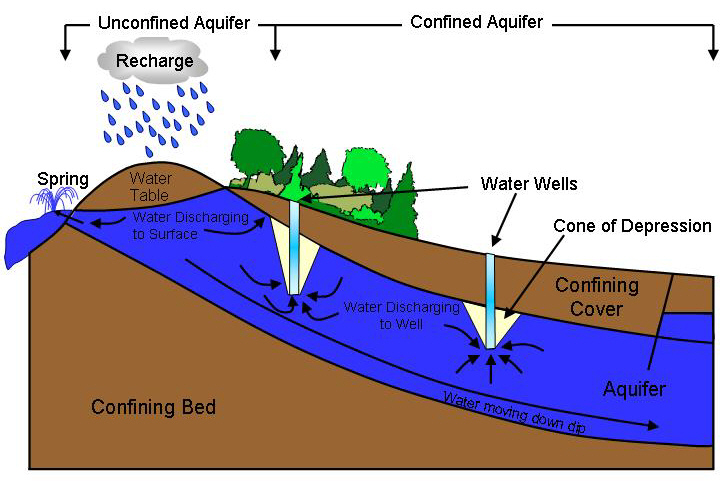 Our
Aquifier
Monroeville Water Works and Sewer Board stands ready to serve you with an abundant, clean and safe water supply. Monroeville is fortunate to have a plentiful supply of water from the Nanafalia aquifer. .